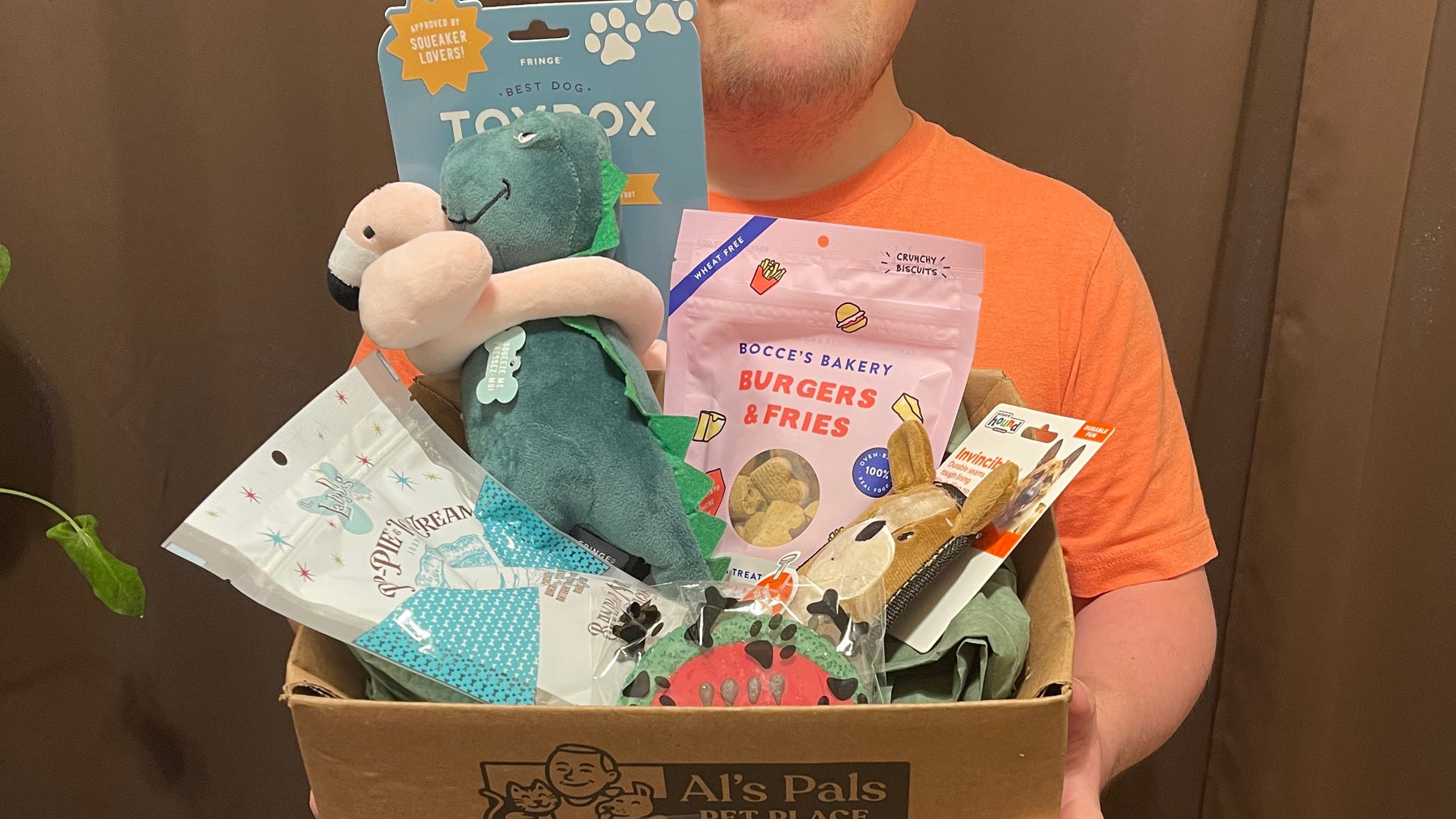 August Dog Box Unveiled
Alex (aka Al Pals) unveiled this month's dog box on Facebook last week.  One of the things Alex loves to do, as a Down Syndrome Entrepreneur, is interact with his customers.   The best way for him to do this is doing videos!  This time he wanted to show what our August Dog box was going to have in it.   Watch the short video here.
Why are monthly subscription boxes so popular.   
The #1 reason is because they are so convenient.   Our subscription box ships the 1st of every month so you know when to expect it.  #2 you get great products.   Al's Pals works super hard each month to make sure that our furry friends are getting fun, exciting, and tasty products.  #3 Everyone loves the themes....here's a list of theme's we have had in the past:
Christmas (always our #1 selling box)
Halloween
Thanksgiving
4th of July
Camping
Back to school
Star Wars
Dog Day's of summer.
Dogs love our products and their parents always love the theme.   August's box is sold out but be watching, we are opening up new spots for September.  In the meantime, check out all the information on our Al's Pals Monthly Dog Box.