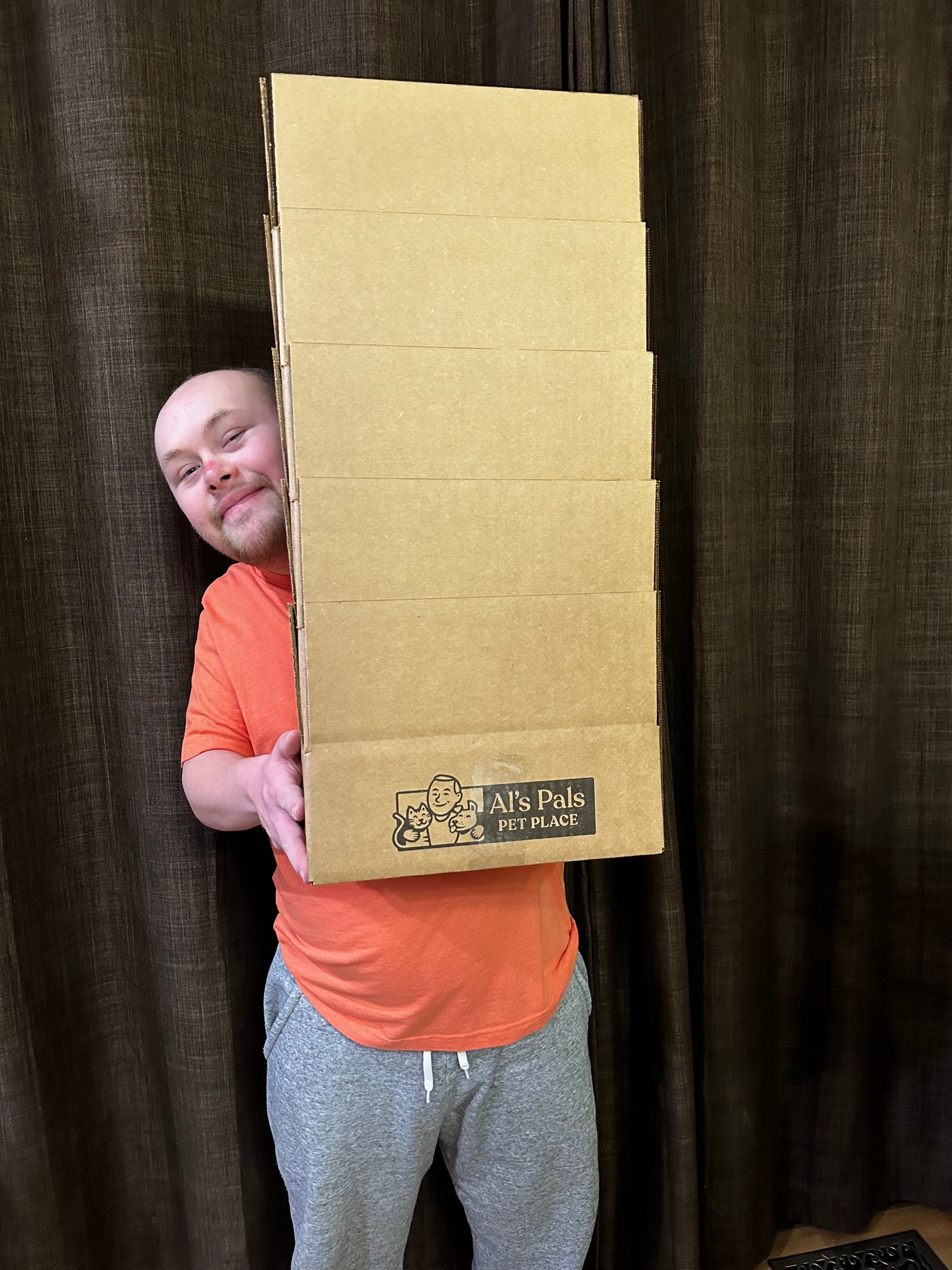 Celebrating 3 Years in Business: How a Down Syndrome-Run Pet Treat Company is Making a Difference
Starting a business is never easy, but it can be especially challenging for individuals with disabilities. However, for the past three years, one such business has not only defied the odds but also made a meaningful impact on its community. Meet Al's Pals Pet Place, a pet treat company run by an individual with Down Syndrome. In this blog post, we'll take a closer look at their inspiring journey and the valuable lessons they've learned along the way.
Since its inception, Al's Pals Pet Place, has grown steadily, and today, it boasts a loyal customer base and a thriving online presence. Customers rave about the quality of the treats, which are made with natural ingredients and are free of additives. Additionally, the company has provided an employment opportunities for Alex, an individual with Down Syndrome, empowering him to lead a productive and fulfilling life.
n their three years of operation, Alex has learned several valuable lessons. One of the most important is the importance of community support. Without the generosity of their supporters, Alex and his team would not have been able to launch and sustain the business. Additionally, Al's Pals has helped show that individuals with disabilities are capable of achieving great things when given the opportunity and support.
As Al's Pals Pet Place celebrates its third anniversary, it's clear that this business is much more than a pet treat company. It's a symbol of hope and perseverance, demonstrating that individuals with disabilities can thrive and make a positive impact on their communities. Congratulations to Alex on three years of success, and here's to many more years of making a difference!