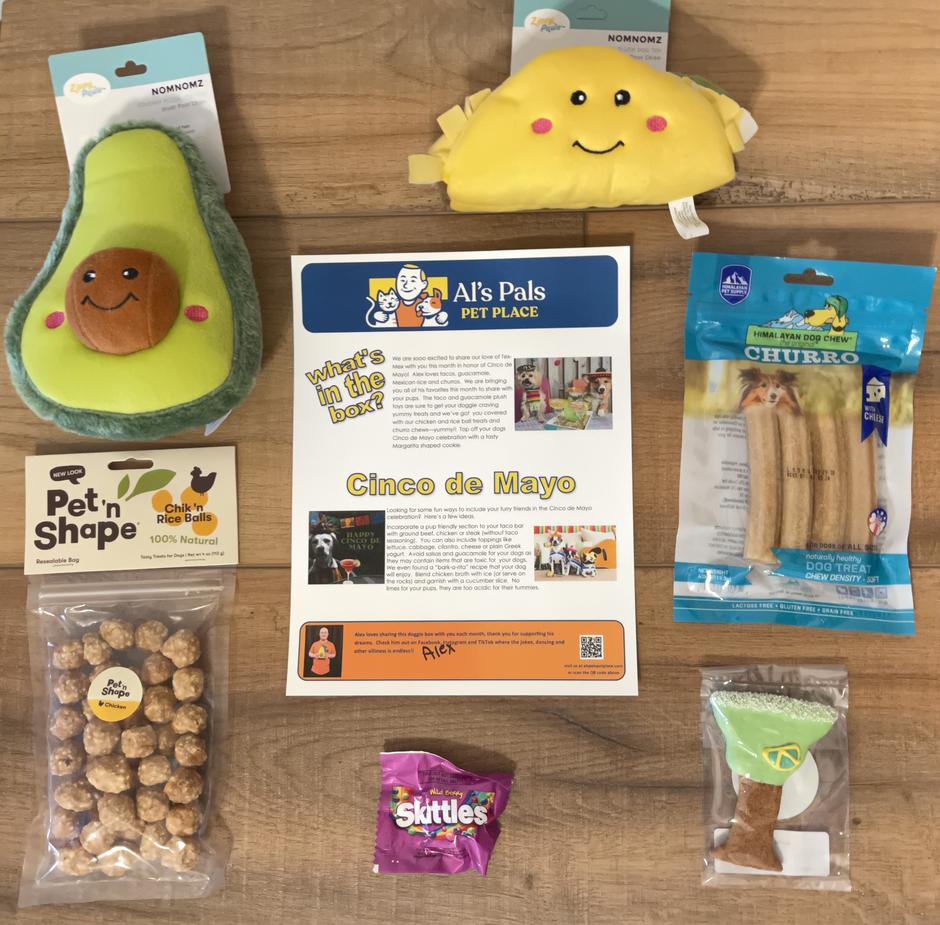 Why are subscription boxes so popular?
One of the most popular things for people to do today is get a subscription box to for their favorite products.  When we started Al's Pals, we wanted to give people the option of having a monthly subscription.
SO WHY ARE SUBSCRIPTION BOXES SO POPULAR?
Here's what we discovered.
They are convenient.   Just add your info to your favorite box and that's it.  Each month you get an email and you can control when (or if) you get a box this month.   Plus, with more and more people shopping online due to Covid, it's just one less thing to worry about!
They offer variety.  The items we offer in our Al's Pals boxes change every single month.   
They offer unique products.  Many of the products we offer in our boxes, we don't normally carry on our regular website.  However, there have been times that a subscription item has been so popular that we have added it to our regular items.
In the case of our box, you never have to worry about running out of treats for your pup!  You know you will be getting something every single month.
They are super fun.  We try to have exciting themes every month that keep you guessing what you will get every month.  Also, we get so many pics/videos of dogs opening their own boxes.....they know when it's an Al Pals Box!
They make great gifts.   What dog parent wouldn't love to have a subscription box for their fur baby?
We invite you to give our Monthly Subscription box a try.  Plus, if you sign up today we will give you 15% off your first month....just use code FIRSTORDER21 when you subscribe.