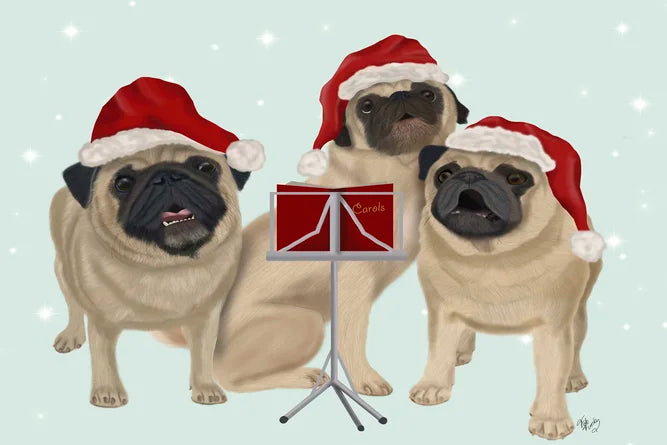 The Ultimate Holiday Gift Guide for Your Furry Friends: Al's Pals Christmas Treats & More!
The holiday season is not just a time of joy for us, but also for our beloved pets. As the sleigh bells start jingling, Al's Pals is here to ensure that your furry family members get to join in on the festive fun with an array of paw-some treats, toys, and gifts designed just for them.
Santa Paws Bacon and Cheese Crunchies Kick off the celebrations with our Santa Paws Bacon and Cheese Crunchies, the perfect crunchy treat to keep your dog engaged while you're busy with holiday preparations. These treats are a savory delight, combining the delectable flavors of bacon and cheese into one festive feast.
Santa Paws Bacon and Cheese Bites For those pups that have been extra nice this year, our Santa Paws Bacon and Cheese Bites are the ideal reward. These little bites pack a punch of flavor and are perfect for training or as a quick snack between holiday activities.
Al's Pals Soft Baked Christmas Cookies Don't forget the cookies for Santa, and while you're at it, grab a pack of Al's Pals Soft Baked Christmas Cookies for your pooch. These treats are soft, chewy, and perfect for dogs of all ages and sizes, especially those with sensitive teeth.
Toys for Joyful Play Beyond treats, Al's Pals offers a wonderland of toys for your pet to romp around with. From plush toys that squeak to durable chews that keep them busy, we've got the perfect playthings to keep your pet's spirits high this winter.
Purr-fect Gifts for Cats And let's not forget about the felines! Our selection of cat gifts includes tantalizing treats and interactive toys to pique their curiosity. 
Gift Cards for Picky Pals Still can't decide? We've got you covered with Al's Pals Gift Cards. They make the perfect present for pet parents who know just what their picky pals would prefer. Whether it's for a special treat, a new toy, or a surprise gift, an Al's Pals Gift Card is a one-size-fits-all solution that will put a smile on any pet lover's face.
Gifts for Pet Parents:  In addition to our great selection of gift ideas for your dogs and cats, we have a full array of shirts, tumblers, and bags for the Pet Parents in your lives....or just a little something for you!!!!  
At Al's Pals, we're committed to making your pet's holiday merry and bright. All our treats are made with natural, high-quality ingredients, ensuring that your pet is not only satisfied but also receiving the nutrition they need. So, as you hang the stockings with care, don't forget to fill them with love from Al's Pals.
We wish you, your family, and your furry ones a delightful holiday season filled with warmth, wagging tails, and purring pals. Here's to a joyful Christmas and a wonderful New Year from all of us at Al's Pals! 🎅🐶🐱🎁🎉