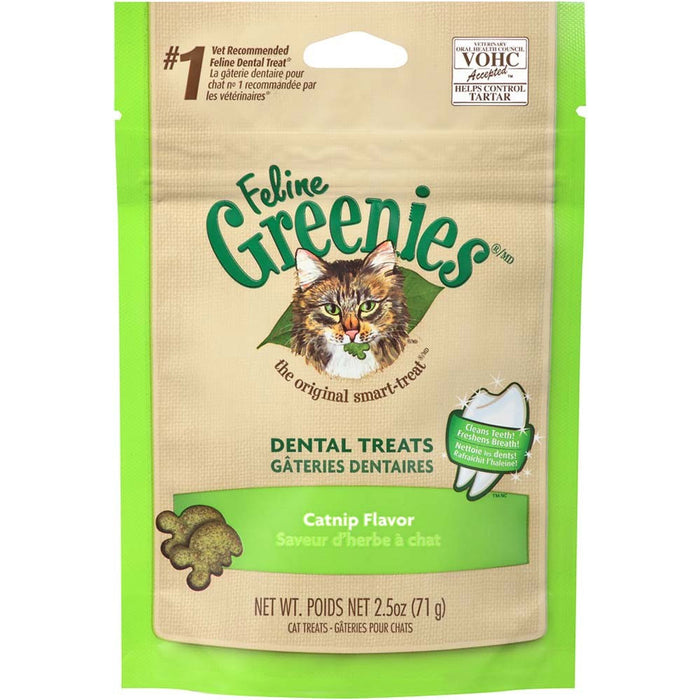 Greenies Feline Dental Treat
Original price
$0.00
-
Original price
$0.00
Oven roasted chicken flavor
Greenies Feline Dental Treats are a delicious and healthy treat designed to keep your cat's teeth clean and fresh. Made with high-quality ingredients, these treats are both nutritious and irresistible to cats.
These dental treats are specifically formulated to clean teeth and freshen breath, with a unique texture that helps remove plaque and tartar as your cat chews. They are also packed with essential vitamins and minerals, providing a balanced and nutritious snack that your cat will love.
They are also the perfect size for most cats, making them ideal for both adult cats and kittens.
With Greenies Feline Dental Treats, you can give your cat a delicious treat that helps keep their teeth and gums healthy. So why not try them today and give your furry friend a treat they'll love, while helping to keep their dental health in tip-top shape!