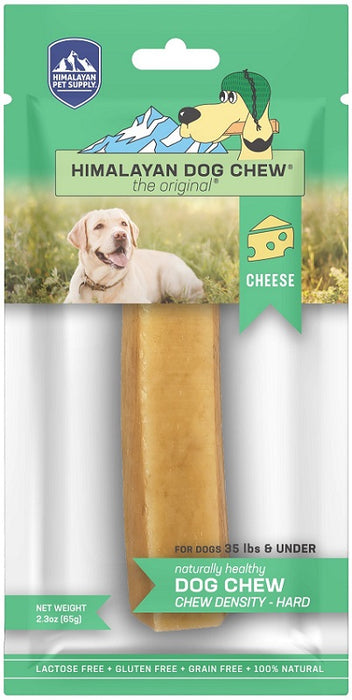 Himalayan Dog Chew
Original price
$0.00
-
Original price
$13.00
Himalayan Dog Chews are an all-natural, long-lasting treat made from a blend of yak and cow milk. These chews are handcrafted in the Himalayan Mountains, using traditional recipes passed down for generations.
Himalayan Dog Chews are high in protein, low in fat, and completely free of artificial preservatives, flavors, and chemicals. They are also gluten-free, making them a great option for dogs with food sensitivities.
The unique texture of these chews provides a satisfying chew that helps keep teeth clean and promotes healthy jaws. They are also a great option for dogs who love to chew and can help satisfy the urge to chew, reducing the risk of destructive behavior.
Himalayan Dog Chews are available in a range of sizes, making them suitable for dogs of all breeds and sizes. Whether you're looking for a tasty treat or a healthy chew option, Himalayan Dog Chews are a great choice.
So why not treat your furry friend to the all-natural goodness of Himalayan Dog Chews today and help keep them happy, healthy, and satisfied!
Ingredients: Yak and Cow Milk, Salt, and Lime Juice